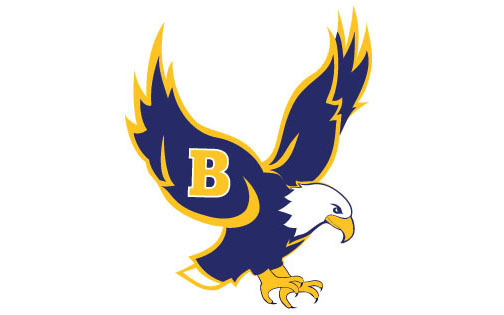 Barrington Public Schools School Security Update 9-2019
Barrington Public Schools
Thursday, September 19, 2019
Good afternoon,
Barrington Public Schools' (BPS') primary goal is to ensure that our children feel safe, protected, and supported in our schools. We have developed safety procedures and protocols that not only safeguard our children while creating a positive learning environment.
In this day and age, we, as a school, district, and community, are more vigilant than ever in ensuring the safety of all students and adults. We have trained our school communities in emergency preparedness. We will continue to work closely with our partners in law enforcement continuously to review and strengthen our security measures and protocols.
Every year our schools' staff reviews and practices active shooter protocols, intruder and emergency drills, along with fire drills and lockdown drills in collaboration with the Barrington Police Department (BPD). You may hear your child talk about ALICE training, which is one of our active shooter safety protocols. Also, our staff and BPD officers, work with our children on emergency preparedness within and beyond the school walls.
It is important that our students, as well as our community, should beware of alarming on social media posts, conversations, or suspicious activity on and off school grounds. Please use the see something, say something protocol as a guideline. We strongly encourage you to report concerns to the proper authorities
Police (401) 437-3935, Confidential Tip Line (401) 437-3933, #seesomethingsaysomething
Office of the Superintendent - 401-245-5000
Student Resource Officer, Dave Wyrostek, dwyrokstek@barrington.ri.gov
This school year we have expanded access for student and families to our highly trained mental health professionals throughout the district to assist any student or staff member. To seek assistance, please contact a school staff member by going to Student Support Resources Counseling and Support Services.
Finally, you will be receiving a communication from us soon expanding our updated security and safety protocols and reporting systems by adding Crisis Go to our suite of supports. You will be learning more about this tool and its functions throughout the school year.
Our top priority is ensuring that our schools remain safe, supportive learning environments.
Michael B. Messore III
Superintendent
Barrington Public Schools
283 County Road
Barrington, R.I. 02806
(401) 245-5000 ex1
(401) 245-5003 fax
www.barringtonschools.org
messorem@barringtonschools.org